Before You Visit: Facts about Kazakhstan
Thinking about visiting Kazakhstan? Get to know this beautiful country before booking your vacation! Check out these facts about Kazakhstan:
Located in Central Asia, Kazakhstan is a vast country that boasts rich history & culture, beautiful landscapes, friendly people, and tons of amazing sights to see and things to do. Kazakhstan is known as the birthplace of ancient Eurasian civilizations, part of the Great Silk Road, home of apples & tulips, the first place to domesticate horses, and much more! Kazakhstan lies between Europe and Asia, and the size of Kazakhstan's territory makes the country the ninth largest in the world.
Kazakhstan's National Flag
The Republic of Kazakhstan's flag has a beautiful, sky blue background, adorned with a picture of a majestic golden eagle. Above the eagle, you will find a sun that is glowing with 32 rays, as well as a vertical line of ornamentation on the left side of the flag.
Kazakhstan's National Emblem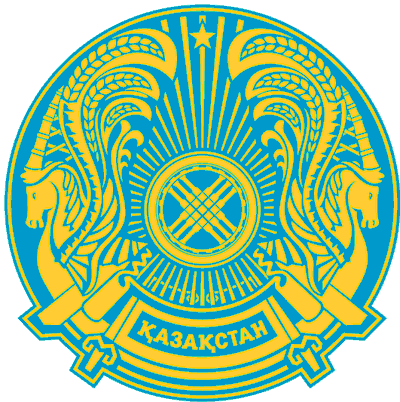 On June 4, 1992, the Republic of Kazakhstan adopted a coat of arms, which was created by Zhandarbek Melibektov and Shota Ualikhanov. The coat of arms features a depiction of the dome portion of a yurt, with a blue background. The background also features sunrays, which are set behind intricate wings of mythical horses. At the bottom, the word Kazakhstan is spelled out in Kazakh as " KA3AKCTAH."
The entire emblem is within the shape of a circle. The yurt dome symbol signifies a feeling of family, serenity, and peace, while the circular shape of the emblem symbolizes life and eternity. The two colors featured on the symbol also have meanings behind them. The gold symbolizes light and the future, while the blue hue means peace, friendship, and unity.
Facts About Kazakhstan:
Area: 2 724 000 sq.km
Population: 18,157,122 (as of July 2015)
Capital: Astana (former capital was Almaty)
Major languages: Kazakh, Russian
Religions: Islam, Christianity
Monetary unit: Kazakhstan Tenge
Economy: Market-economy
Internet Domain: .kz
Government & Political Structure: Presidential Democracy; Kazakhstan is an independent country. The president is the Head of State & Chief Executive, while the highest legislative body is a two-house Parliament.
President of the Republic of Kazakhstan: Nursultan Nazarbayev has been the President of Kazakhstan since April of 1990.
Bordering Nations: Russia, Uzbekistan, Kyrgyzstan, Turkmenistan, China
Climate: Extreme Continental
Natural Resources: Chromium ore, phosphorites, bauxites, tungsten borides, asbestos, molybdenum, manganese, oil, coal, titanium, gas, tin, uranium, magnesium, gold, and many other metals and minerals. Kazakhstan is also rich in agriculture and boasts an abundance of grain, livestock, and cotton.
Natural Hazards: Mudslides near Almaty and earthquakes in the Southern region
Topography: Since Kazakhstan is so large, the topography of the country is quite diverse. The country of Kazakhstan is home to steppes, snowy mountains, deserts, and semi-deserts.
Flora and Fauna: Kazakhstan is home to thousands upon thousands of rare specials of animals and plants, many of which are native to the country. So far, approximately 155 mammals, 150 fish. 480 bird species, and 250+ medicinal plants have been identified in Kazakhstan.
Public Holidays in Kazakhstan:
January 1,2 – New Year
March 8 – International Women's Day
March 22 – Nauryz Meyramy
May 1 – Kazakhstan National Unity Day
May 9 – Victory Day
July 6 – Day of the Capital
August 30 – Constitution Day
– Independence Day